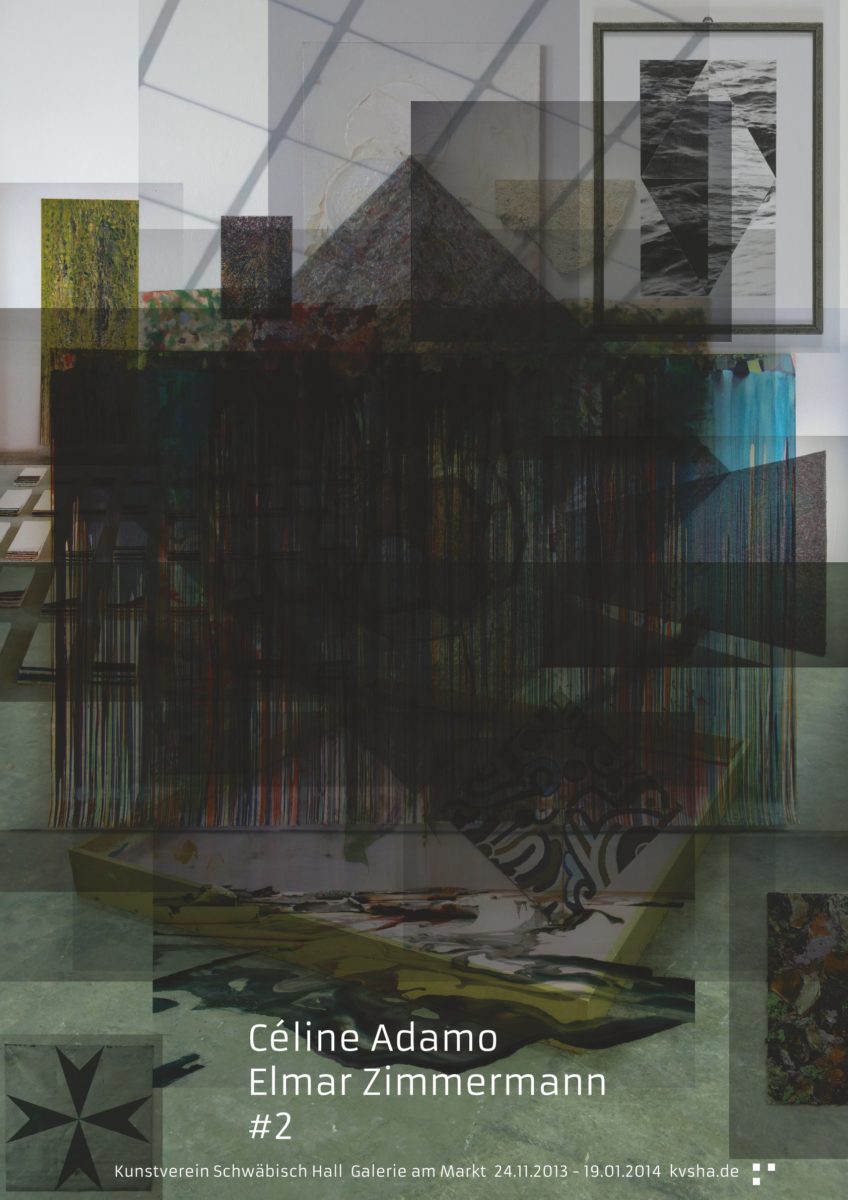 Céline Adamo Elmar Zimmermann #2
24.11.2013 – 19.01.2014
Kunstverein Schwäbisch Hall
Am Markt 7/8 74523 Schwäbisch Hall
kvsha.de
In the composition of her works, the painter Céline Adamo addresses moments of pictorial creation. They are exclusively made with lacquer paints, and are created according to different frameworks she has devised simultaneously and constantly in interdependence. Some paintings she realizes in a few minutes, others develop in a process lasting up to several years. Elmar Zimmermann, in his works, recalls established modes of our pictorial traditions, associates them in an incisive new way, and improvises both precious objects and entire spaces of perception. In doing so, he does not care about responsibilities and thus also questions the "job profile professional artist" as such. From their Berlin studios, the two edit a lucid dialogue reduced to a substantial visual installation: sober but not dry.
A catalog brochure will be published to accompany and complement the exhibition. The artist designed split catalog with 40 illustrations Céline Adamo Elmar Zimmermann #2 is available at Kunstverein Schwäbisch Hall.